2019 could turn out to be a difficult year for oil producers since the price of the US benchmark WTI crude could average less than $55 a barrel, down from $65 in 2018. This could hurt a number of oil producers but Anadarko Petroleum (APC) is well prepared to face the challenge. The company will slightly reduce capital expenditure in 2019 as compared to 2018 but will still deliver around 10% growth in oil production which will soften the blow coming from weak prices. At more than $55 a barrel oil price environment, the company will generate free cash flows and return the excess cash to investors as buybacks and dividends.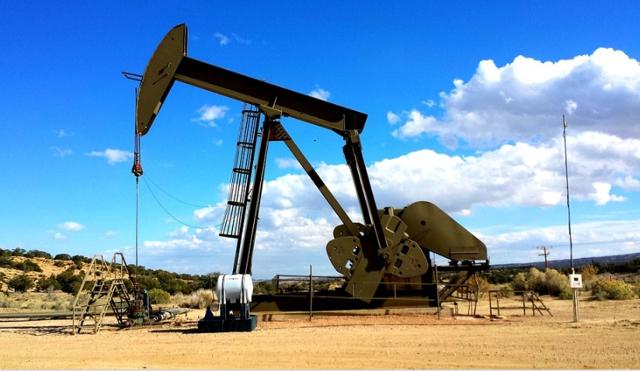 Image courtesy of Pixabay
The price of the US benchmark WTI crude gradually climbed from $43 a barrel in mid-2016 to more than $70 a barrel in October, this year. But since then, the commodity has tumbled to $48 at the time of this writing. The decline has been driven in large part by Iran sanctions waivers and high levels of production from the US, Saudi Arabia, and Russia. While some analysts, including those from Goldman Sachs and UBS, believe that oil will recover in 2019, others have warned prices will remain weak. The US Energy Information Administration has given a gloomy forecast by predicting an average price of just $54.19 a barrel for 2019, down from $65.18 in 2018. The substantial dip in oil prices will hurt a number of oil producers who will find it difficult to post profits and free cash flows with oil at mid-$50s. But Anadarko Petroleum is well prepared to face the challenging environment.
Anadarko Petroleum has released its capital expenditure plans for 2019. The company believes that in a $50 a barrel oil price environment, it can balance its cash flows while growing oil production by 10% from 2018. Nearly all of Anadarko's oil and gas producing assets generate free cash flows (or discretionary cash flows in excess of capital investments) in a $50 a barrel oil and $3 per MMBtu gas price environment. Since Anadarko is also buying back shares and reducing debt, the production growth on a debt adjusted per share basis will be much higher at more than 15%. If oil prices end up being higher at $60 or $70 a barrel, then the company will generate strong levels of free cash flows.
Anadarko will spend a total of $4.3 billion to $4.7 billion in 2019 as capital investments. The mid-point of this guidance implies a drop of 3.2% from CapEx of $4.65 billion forecast for 2018 to $4.5 billion in 2019. Around 70% of the investments, or $3.15 billion, have been earmarked for US onshore assets, primarily the Delaware Basin of West Texas, which will get $1.4 billion and the DJ Basin of northeast Colorado, where $1.3 billion will be spent. The remaining will be spent on the appraisal program at Wyoming's Powder River Basin.
So far in 2018, Anadarko's oil-rich properties at Delaware and DJ Basin have fueled its production growth and the trend will likely continue in 2019. In the third quarter of this year, for instance, the company posted 14% increase in total production, after adjusting for asset sales, to 682,000 boe per day which was driven in large part by 22% increase in the US onshore output to 431,000 boe per day. This includes 36.7% increase in oil production from the US onshore region to 175,000 bpd. Anadarko operated an average of 11 rigs at Delaware and DJ Basin in the third quarter, which is slightly lower than an average of 12 units in Q2-2018 and in-line with 11-units in Q1-2018.
In 2019, Anadarko may slightly increase drilling activity in the US onshore by running an average of around 15 rigs which will be mainly deployed at Delaware and BJ Basin while few may work in the Powder River Basin. The company expects that its total oil production will climb by 9.9% to around 422,500 bpd in 2019 from 384,500 bpd expected for this year and I believe the growth will be led in large part by Delaware and DJ Basin. Anadarko is expecting total production of around 265 million boe, or around 726,000 boe per day, for 2019.
I expect Delaware to play a bigger role in 2019 since the company has finished major infrastructure projects here that will support higher levels of oil and gas volumes. Additionally, Anadarko will be shifting from single to multi-well pad development in Delaware, which should also have a positive impact on drilling efficiency.
With growing levels of oil production from the onshore US, Anadarko believes that it can generate enough discretionary cash flows to fully fund its capital expenditure. If oil ends up averaging close to mid-$50s in 2019, as per EIA's forecast, then Anadarko will generate free cash flows (or discretionary cash flows in excess of capital expenditures). At $60 oil, the company believes that it can generate around $6.1 billion of discretionary cash flows (adjusted basis), which will easily cover CapEx of $4.5 billion, leading to free cash flows of $1.6 billion ($6.1Bn-$4.5Bn).
Note that Anadarko had around $1.9 billion of cash reserves at the end of the third quarter. Then last month, the company sold its midstream assets to its MLP Western Gas Partners (WES) for $4 billion, including $2 billion cash. That is going to significantly bolster the company's cash position. The company already earned approximately $550 million of free cash flows in Q3-2018 and if it continues to generate excess cash in Q4-2018 and 2019, then its cash reserves will climb further.
The company has bolstered its cash position at a good time. In the current oil price environment of less than $50 a barrel, the company may face a small cash flow shortfall but it can use the cash reserves to bridge the funding gap.
In the long-run, however, oil prices could move past $50 a barrel and average near mid-$50s for the full year, as per the EIA's guidance. In this scenario, Anadarko will generate free cash flows. A large chunk of the cash will be returned to shareholders as buybacks and dividends. The company is working on a $5 billion buyback program, 70% of which has been completed. As a result, more than 10% of Anadarko stock has retired. Anadarko has also increased quarterly dividends from $0.05 per share in 2017 to $0.25 per share for the first three quarters of 2018 and raised the payout to $0.30 per share for Q4-2018. Furthermore, Anadarko is working on a $2 billion debt reduction program which will improve its financial health.
Anadarko, therefore, is well positioned to face a challenging oil price environment. But remember, Anadarko also carries a higher level of debt than most of its peers. At the end of the third quarter, the company had a debt-to-equity ratio of 192% (139% on adj. basis), which is substantially higher than the large-cap peer average of 64%, as per my calculations. The company's debt situation, however, will likely improve in the coming quarters, which should have a positive impact on the company's valuation, but it could take a while before its leverage metric comes in-line with the peer average.
Anadarko stock is priced just 11.5-times this year's Thomson Reuters consensus earnings estimate, which makes it cheaper than a number of oil producers, such as Continental Resources (CLR). A recovery in oil prices to $55 a barrel will allow Anadarko to post strong levels of free cash flows, pushing the company's shares higher. Successful debt reduction should also have a positive impact on Anadarko stock. But I believe Anadarko is a high-beta play since it carries above-average levels of debt. Defensive investors should avoid Anadarko, but those who can tolerate a bit of risk should consider cautiously buying this oil producer.
Disclosure: I/we have no positions in any stocks mentioned, and no plans to initiate any positions within the next 72 hours. I wrote this article myself, and it expresses my own opinions. I am not receiving compensation for it (other than from Seeking Alpha). I have no business relationship with any company whose stock is mentioned in this article.