Facebook's plan to roll out a new global currency hit a fresh hurdle today after it was criticized as a potential risk to "monetary sovereignty."
French Finance Minister Bruno Le Maire spoke out against the digital money, known as Libra, in a keynote address during the Global Blockchain Policy Forum in Paris today. He indicated its development would not be allowed to take place in Europe in its current form.
"All these concerns around Libra are serious. So I want to say this with a lot of clarity: In these conditions, we cannot authorize the development of Libra on European soil," he said at the event, being run by the Organisation for Economic Co-operation and Development (OECD).
Referencing the dominant social network, Le Maire warned against the "possible privatization of money" by a "single actor that has more than two billion users on the planet."
Translated by the Financial Times, he added: "Any failure in the functioning of this currency, in the management of its reserves could create considerable financial disorders." Le Maire said he feared Libra could potentially be exploited for money laundering or terrorist financing.
Facebook revealed its plans for Libra back in June. It was pitched it as a digital currency built into existing applications, including Messenger and WhatsApp, and is expected to launch by 2020.
The company said the currency would be held in a digital wallet called Calibra, and was being envisioned as a low-cost way for anyone to transfer money armed only with a smartphone and internet connection.
The cryptocurrency ecosystem would not be under the full control of Facebook, instead being managed by a collective based in Switzerland, The Libra Association. Founding members included Visa, Mastercard, Paypal, Spotify and Coinbase. The group said that its aim was to have Libra be "widely accepted around the world."
Despite the lofty ambitions, the proposal was met with a frosty reception from politicians and regulators across the globe, many of whom remained openly critical of the site in the wake of its data privacy scandals last year, which included a massive breach of its users' data.
Le Maire was among the first to openly bash the ideas, telling media outlet Europe 1 that limits had to be placed on the digital money and raising concerns about financial disruption.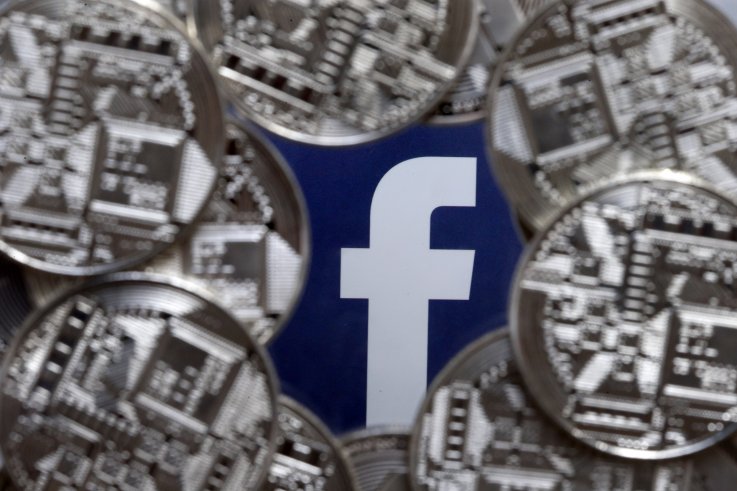 "It cannot and must not become a sovereign currency, with all of the attributes of a currency. The aspect of sovereignty must stay in the hands of states and not private companies which respond to private interests," the top European finance minister said at the time.
He was not alone, as American politicians lined up to question David Marcus, the head of the Calibra division, during a July 16 appearance before the U.S. Senate's banking committee.
"We know we need to take the time to get this right. And I want to be clear: Facebook will not offer the Libra digital currency until we have fully addressed regulatory concerns and received appropriate approvals," Marcus said while, mostly unnecessary, trying to calm concerns.
"Facebook has demonstrated through scandal after scandal that it doesn't deserve our trust," Democratic Senator Sherrod Brown hit back at one point, Reuters reported. "We'd be crazy to give them a chance to let them experiment with people's bank accounts," he added.
The backlash turned out to be bipartisan, with Republican Senator Martha McSally saying: "Instead of cleaning up your house, now you're launching into another business model."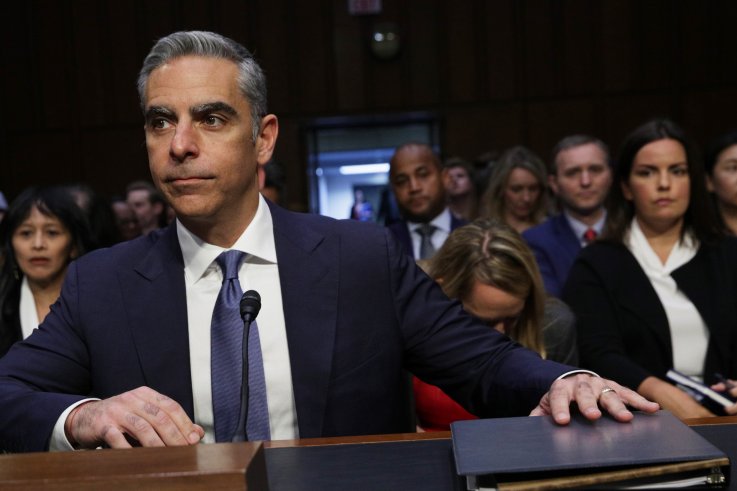 In a statement obtained by The Independent after Le Maire's comments, Libra's head of communications and policy, Dante Disparte, said: "In the nearly three months since the intent to launch the Libra project was announced, we have become the world's most scrutinized fintech [financial technology] effort."
Disparte told Newsweek via email: "We… deliberately designed a long launch runway to have these conversations, educate stakeholders and incorporate their feedback in our design.
"The Libra Association and its members are committed to working with regulatory authorities to achieve a safe, transparent and consumer-focused implementation of the Libra project. We recognize that blockchain is an emerging technology, and that policymakers must carefully consider how its applications fit into their financial system policies."