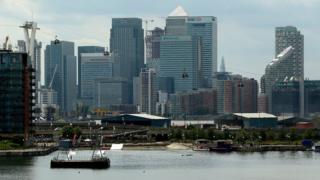 The Serious Fraud Office is seeking a retrial of three former Barclays traders it has accused of plotting to rig a key global interest rate.
A lawyer for the SFO told Southwark Crown Court that Carlo Palombo, Sisse Bohart and Colin Bermingham would face a second trial.
A jury last week failed to reach a verdict on charges they conspired to defraud by dishonestly manipulating Euribor rates between 2005 and 2009.
Two others have been convicted.
Phillipe Moryoussef was found guilty of conspiracy to defraud, alongside Christian Bittar, who pleaded guilty before the 11-week trial began.
They are both due to be sentenced later on Thursday.
Mr Bohart's lawyer, John Milner said: "We have made detailed written submissions to the SFO … that it would not be in the public interest to re-try our client, but sadly those submissions have been ignored in a single sentence reply. We will continue to fight the good fight."
The SFO argues Euribor – the Euro Interbank Offered Rate – was rigged to benefit traders at Barclays and Deutsche Bank between January 2005 and December 2009.
Euribor underpins about $180 trillion of financial products and the accuracy of the rate is important to maintaining trust in the financial system.
Barclays declined to comment and Deutsche did not immediately respond to a request for comment.