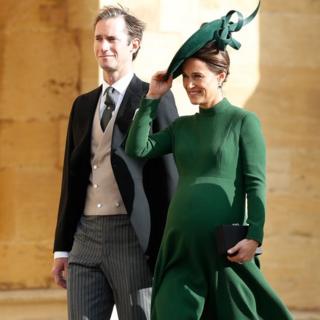 Pippa Middleton, the sister of the Duchess of Cambridge, has given birth to a boy.
The baby was born on Monday at 13:58 BST weighing 8lb 9oz, a spokeswoman for Pippa and her husband James Matthews said.
"Everyone is delighted and mother and baby are doing well," she added.
A Kensington Palace spokesman said Prince William and Kate Middleton were "thrilled" for the couple.
Pippa's last major public outing was at the wedding of Princess Eugenie and Jack Brooksbank on Friday.
The arrival comes just a day after Prince Harry and Meghan Markle revealed they are expecting a baby.
Pippa announced her pregnancy in June in her fitness column for Waitrose Weekend magazine.
She told readers she had passed through the first trimester without experiencing the severe morning sickness her older sister had with her three pregnancies.
"I was lucky to pass the 12-week scan without suffering from morning sickness," she said.
"That meant I was able to carry as normal and continue my sports."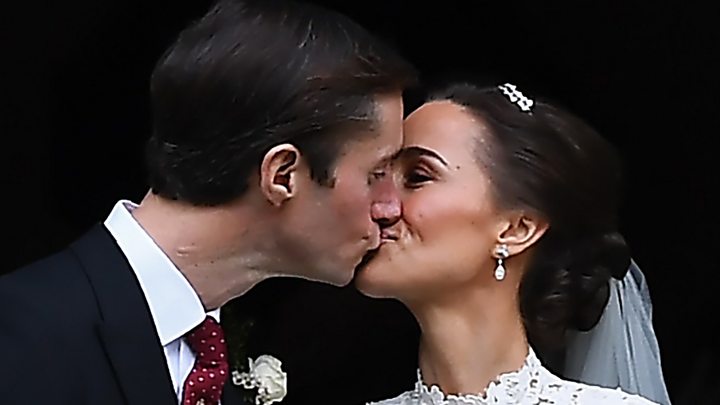 Pippa and her husband James were married in May last year in a ceremony attended by royals and celebrities.
Prince Harry, Princess Eugenie, Roger Federer and his wife Mirka were among the guests.