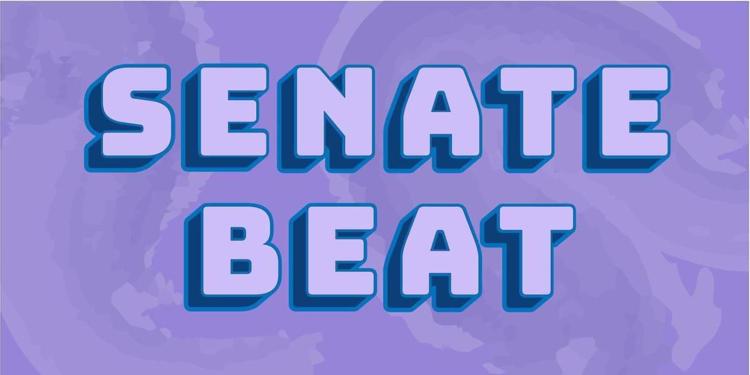 Community advocates and representatives of U District Small Businesses presented on the strong stake UW students have in the future of small businesses on the Ave at the last ASUW Student Senate meeting on Tuesday, Jan. 29.
Cory Crocker, a U-District advocate, presented on the role the Mandatory Housing Affordability (MHA) initiative plays in their neighborhood.
Part of Seattle's Housing Affordability and Livability Agenda (HALA), the MHA is a program that intends to maintain affordable housing in the city as large-scale development continues to affect nearby property values. It requires all developers to either include affordable units in their buildings (9 percent of all units in new buildings in the U-District according to Crocker), or contribute to the Seattle Office of Housing Fund. The centralized city-wide fund is dedicated to building affordable housing units elsewhere.
It's this very widespread development that contributes to problems of housing affordability. As of 2015, more than 100,000 residents in the city paid more than 30 percent of their income on housing (of those, many pay over 50 percent). And with the average rent in Seattle increasing by 35 percent in the last five years , Crocker explained that these "cost-burdened households" are the most at-risk for displacement in their neighborhoods.
According to Crocker, the U-District is the only high-risk area outside of downtown. With all of the ongoing and proposed construction, he expects the neighborhood to transform into a high-rise district. Although HALA hopes to build 20,000 new affordable houses within the next 10 years through the MHA program, Crocker explained how the MHA will still fail to prevent displacement (both residential and commercial) out of the U-District.
One project, located right next to the Safeway on Brooklyn Ave. and 50th St., is set to include 237 "market rate" housing units, according to the building's State Environmental Policy act checklist. The developer of the building (known as "The M") is not planning on including affordable units within the building itself, Crocker said.
Another project known as "The Standard" is proposed to include two mid-rise buildings on Brooklyn Ave. between 42nd and 43rd St. (one block away from the light rail station). According to the project's design review, the buildings only intends to include 21 units for "student housing."
Although, Crocker had other numbers: the project actually intends to include 450 units for student housing, 41 of which should be affordable if the developer fulfilled the MHA's requirements, he said.
While this might appear beneficial, Crocker also said that this project would be replacing 130 affordable housing units that already exist in that area. Once constructed, the buildings may actually cause a net loss of 94 affordable units.
"We're concerned about the net loss of affordable housing," Crocker said. "Because when that project's being built for two years, where do all those people go?"
In the monitoring of 48 projects throughout the U-District, the MHA is also concerned with the effects of local development on small businesses in the neighborhood, especially those located on the Ave.
A 2017 U-District small business vulnerability study found that 65 percent of the businesses in the neighborhood are women or minority-owned and that 70 percent employ immigrants.
Ninety percent of small business owners rent their spaces, and 15 percent of those are on a month-to-month lease with their property owner, which makes them more vulnerable to displacement. Rick McLaughlin owner of Big Time Brewery and president of the U District Small Business Association (UDSBA) cited a recent incident involving Thuy Tran (the owner of Pho Tran) as an example of small business displacement due to a lack of a long-term lease.
According to a recent KUOW article, Tran was unable to negotiate a long-term lease with her landlord and was required to vacate her property by Feb. 3. She signed a new lease with a tenant who was willing to spend $60,000, which she claimed she needed for building repairs.
McLaughlin attributed this incident to the lack of city-wide policies meant to protect small business owners, compared to the strong regulations that already exist for residential renters. Part of his role within the UDSBA involves going to Seattle City Council every month to lobby for other small business owners in the area.
"There is really nobody out there fighting for small businesses in this city," McLaughlin said. "And the Ave is a unique place because it's really the last small business incubator we have left in the city.
In order to gather more support for small local businesses in an effort to avoid further displacement, the UDSBA is hosting an evening rally at Big Time Brewery Tuesday, Feb. 12.
"If you want to try to keep the Ave the way it is, and the U-District, it's really important for us to be involved," McLaughlin said.
Reach News Editor Niva Ashkenazi at news@dailyuw.com. Twitter: @NivaAshkenazi.
Like what you're reading? Support high-quality student journalism by donating here.