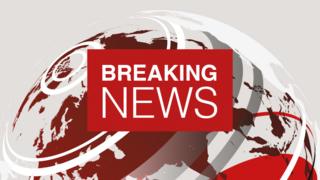 The UK's economy grew by 0.4% in the three months to June, boosted by construction and services, according to latest figures from the Office for National Statistics.
That compares with a growth rate of 0.2% in the first quarter of the year.
Following recent changes in the way the UK's GDP is calculated, the ONS also produced a monthly indicator, showing 0.1% growth for June.
In the previous month, GDP growth was a more robust 0.3%.
"The pick-up in quarter two reflects, to some extent, consumers taking advantage of the warm weather and World Cup celebrations," the ONS said.
However, it added: "Abstracting from these quarterly movements, the underlying trend in real GDP is one of slowing growth.
"The UK economy grew by 0.6% in the first half of 2018, compared with the second half of 2017 – continuing the declining trend seen since the second half of 2014."